About Ziva Fertility Center
The journey of ZIVA started with an honest intent to change the way fertility treatment is widely practiced.
A majority of treatments are just focused on getting that one positive test result, with less personalized and compassionate care to each individual. At ZIVA, we treat patients, not pregnancy rates. No two patients are alike. No two families have identical needs. Our treatment plans begin with your story, your questions, and your dreams. Our care will always reflect an intimacy with your unique case.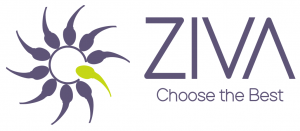 Values and Philosophy
At ZIVA, it is ingrained into our DNA to be ethical, transparent, and empathetic while providing the best personalized holistic care to our patients. We strongly believe fertility treatment is a journey and not just a set of tests and procedures. ZIVA promises to make this journey valuable, reliable, and comfortable. We believe in constant active dialogue with patients under our care, in order to be able to adapt our actions quickly to their wishes and requirements.