Dr. Shruti Adumulla Sindunoori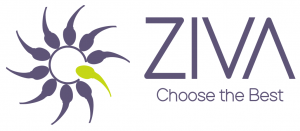 Dr. Shruti Adumulla Sindunoori, an Obstetrician, Gynecologist & Reproductive Medicine Specialist at ZIVA Fertility Centre. She has extensive exposure in multiple areas of Obstetrics & Gynecology. She can diagnose, counsel and manage various infertility problems. She is well versed in stimulation protocols, individualization, cycle monitoring, pickup and embryo transfer techniques. She always follows a patient-friendly approach and hopes to spread the concepts of infertility. (Evidence/misassumptions)
Dr. Shruti completed her MBBS from SVS Medical College/Hospital, MS (OBG) from Navodaya Medical College and Research Centre Raichur/Karnataka. She has completed one year of senior residency at Kamineni Medical College and Hospital/LB Nagar, where she dealt with high-risk pregnancies and gynecological problems. 
Her interest in infertility led her to a fellowship in Reproductive Medicine at Oasis School for Human Embryology and Reproductive Medicine. She is also a member of the prestigious Indian Fertility Society (IFS). She has also completed Advanced Diploma in ART and Reproductive medicine at The University of Schleswig Holstein (Kiel Germany).
She has participated in many Workshops, CME and Conferences
Participated in Workshop on OPU and Embryo Transfers under AEGIS of AICC RCOG NZ held on 19th and 26th September 2021 (ICOG credited) by Dr. Kaberi Banerjee (renowned IVF specialist).
She is keen on making herself proficient and updated in the evolving field of reproductive medicine.