IUI – Intrauterine Insemination is one of the best Assisted Reproductive Technology (ART) used to treat infertility problems. 
Intrauterine Insemination is a simple fertility treatment that helps in the conception process for couples who have problems conceiving. IUI aims to deliver a high quantity and quality sperm into the fallopian tube to maximize the chances of conception. In many situations, IUI is a better, more affordable, and easier alternative you could try.
Even though IUI is an easier and affordable alternative, it is not recommended if the male or female partner has severe infertility problems.
Ziva fertility centres offer the best in class IUI treatment in Hyderabad. We ensure quality treatment with an equal focus on care which places us among the Best IUI Treatment Center in Hyderabad.
The IUI treatment process
For best fertility treatment in Hyderabad which includes IUI treatment, visit Ziva Fertility centres. At our fertility clinic, we follow the three main steps during the IUI process.
Collecting the sperm sample on the day of insemination at the clinic

Washing the sperm 

Placing the sperm in the cervix using a catheter 
In the natural conception process, the sperm travels from the vagina into the uterus through the cervix and finally reaches the fallopian tubes, where the fertilization process occurs. But with Intrauterine Insemination (IUI), the fertility expert will place "washed" and concentrated sperm directly in the uterus, closer to the egg, using a small catheter.
This process highly improves the chances of pregnancy for couples who are facing difficulty getting pregnant. The procedure is simple, takes a few minutes, and does not require anaesthesia. Even though the procedure is not painful, it might cause mild cramping. During your IUI treatment, injections can also be used to help stimulate your ovaries for the production of eggs. This procedure is carried out around the time of ovulation, helping the fertile sperm to get closer to your egg. 
After IUI Procedure
After the procedure, you might experience cramps or other mild symptoms. Doctors might also suggest some hormonal medication based on your health condition. After a week of IUI treatment, the doctor may order some tests to check your hormone levels of progesterone, estrogen, and occasionally hCG levels.
You can take a pregnancy test after two weeks post-IUI, at home, or at the clinic. If the treatment was successful, the test shows positive results, and finally, you are pregnant. Take ample care of yourself.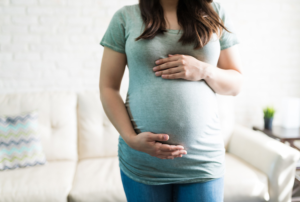 When do we suggest Intrauterine Insemination (IUI)?
When fertility drugs alone don't improve the condition

Unexplained infertility

Low sperm count

Decreased sperm motility

Problems with ejaculation

Erection dysfunction

Hostile cervical mucus

Mild cervical problems

Tubal disease

Mild endometriosis

Endometriosis in a slightly aged female partner.

Sexual pain making intercourse not possible

If using a donor sperm

An individual woman wishing to have a baby

Same-sex couples wish to have a baby

To avoid passing on the genetic disorders to the child
The procedure is ineffective in women with complications like blocked fallopian tubes, pelvic infection, severe endometriosis, etc.
Donor insemination (DI)
IUI can also be performed using donor sperm obtained from an anonymous source from the semen bank. Donor insemination is suggested when the male partner does not produce sperm, or the produced sperm is of poor quality or at risk of passing on a genetic disease.
Before you opt for donor insemination, it is important to discuss how you both feel about using a donor's sperm for insemination.
Our infertility psychologist will understand your emotions and concerns at ZIVA Clinic if you choose to discuss it with them, which is highly advisable.
If IUI attempts are unsuccessful, you can opt for other ART procedures such as In-vitro Fertilisation (IVF) or Intracytoplasmic Sperm Injection (ICSI). One way or the other we ensure the best fertility treatment in Hyderabad for every couple who comes to us.
Success rates of IUI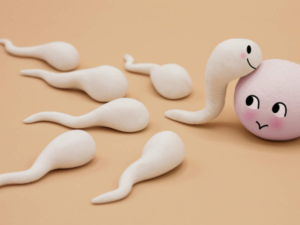 The success rate is not the same for every couple because their response to IUI treatment is different. So it is difficult to predict the success rate. Moreover, several factors affect the outcome. However, considering the odds, Ziva fertility centres became one of the Best IUI Centers in Hyderabad with the highest success rate in IUI treatment.
According to a study, age plays a vital role in Intrauterine Insemination treatment. For women below 40, three IUI cycles are recommended before moving forward with other ART procedures. Per-cycle success rates for IUI are about 16.4% for the first three times. The success rates show a decline after three times, which is why IVF is recommended after three IUI cycles. 
Low pregnancy rates are observed for women above 40; therefore, it is best to move directly to IVF treatment after 40. 
Cost of IUI procedure
The cost of IUI treatment varies from place to place based on the location you stay and your specific needs. When you consider fertility treatments beyond fertility drugs, IUI is the most preferred option if you are an ideal couple for the procedure. This is because IUI is easier to perform compared to other assisted reproductive techniques. The cost of IUI in India is very affordable, but it changes from clinic to clinic based on the location. The average cost of IUI will be around 10,000/- for a single session. Most people conceive successfully in one or two sessions.
Some cities even cover insurance for IUI Procedures, and it even costs less depending on the coverage. The cost also varies based on the factors like usage of fertility drugs, blood work, ultrasound, and the procedure, along with other fees.
To know more detailed information, consult our fertility expert. To book an appointment, call (0841) 348 9482.
What Makes Ziva the Best IUI Treatment Center in Hyderabad?
ZIVA is one of the best clinics for IUI treatment in Hyderabad, as we offer top-class services at the lowest cost. We have the best designed IUI Lab with state-of-the-art equipment and AHU following the health guidelines to provide a clean environment for the embryo. In addition, a team of the best infertility doctors and medical staff are available to guide you from the initiation of the treatment till the end.
A positive frame of mind in dealing with an infertile couple helps deliver results with a higher success rate. An in-house infertility psychologist helps patients cope with stress, marital issues, and negative thoughts during the treatment. Usage of high-quality products and medicines led us to offer high success rates in a single attempt of IUI Treatment. Consult our fertility expert to know more detailed information.