Dr. Chekuri . Suvarchala, Scientific Director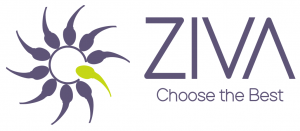 PhD (Genetics), MSc in Clinical Embryology (Monash, Australia), MSc in Clinical Embryology (Leeds, UK), MSc in Genetics
Dr. Chekuri Suvarchala Vardhan is the Scientific Director at ZIVA Embryology and Fertility Institute, Hyderabad. She has completed her MSc. in Clinical Embryology from the famous Monash University in Australia and also from Leeds University, UK. She has worked at reputed corporate chains such as Morpheus Indo-German Fertility Centers, Rainbow Fertility Centers, Nova IVI fertility center, Apollo Fertility Centers.
Dr. Suvarchala's passion to approach patients with compassion led her to procure a degree in Master of Psychology and Social Sciences from Australian Catholic University, Australia. She has even completed her PhD. in genetics. 
She is technically expert and has played a key role in designing many IVF laboratories in her career including the state of the art laboratory at ZIVA Fertility Centre. In addition to leading a competent team, she also ensures the lab complies with all regulatory requirements which include the latest technology and data management.
Dr. Suvarchala is passionate about training and teaching and is the Course Coordinator at ourClinical Embryology teaching program.
She has performed many IVF, ICSI, PGS and Vitrification treatments across multiple fertility centres in Hyderabad and India. She also has various publications in various journals including the famous journal 'Human Reproduction'.
She is a member of ESHRE (European Society of Human Reproduction and Embryology) and has conducted many CME's and workshops. Dr. Suvarchala was also an Instructor at SHAPE International Fertility Conference, Monash Institute of Medical Research, Melbourne, Australia.