Hormone Evaluation in Male Infertility at Ziva Fertilityy Center
Ziva fertilityy clinic is a renowned fertility clinic for Hormonal treatment for men and women with infertility conditions. All Ziva fertilityy centres in Hyderabad, Telangana. are offering the best hormone analysis for males and females, for all those with hormone issues when the hormone levels will fluctuate throughout men's lives for various reasons. Hormone levels in both sexes will fluctuate as they age which is a normal and expected process other causes of hormone imbalance include chronic stress, toxin exposure, a poor diet leading to nutrient deficiencies, inability to sleep well, and genetic variations.
Ziva fertilityy clinic provides national and international fertility services to patients throughout India. Ziva fertilityy clinic was founded to change fertility treatments and make men and women happier with infertility treatments, to provide evidence-based and ethical fertility medical care to infertility patients.
Ziva fertilityy clinic is aimed to provide the best hormone evaluation services to patients at an affordable hormonal treatment cost in Hyderabad. Ziva fertilityy centre has well-trained and highly experienced experts. Ziva fertilityy clinic has excellent infrastructure and cutting-edge lab facilities. 
For more information about the Ziva fertilityy centre, Hyderabad, and its hormone evaluation services, call now at +91-9100002737. 
Book your appointment to get the best hormonal treatment for your fertility issues by clicking here.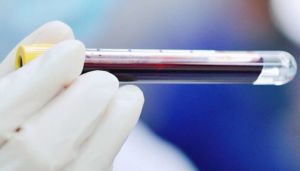 Hormone analysis 
Male infertility is any health issue in a man that reduces the chances of his female partner becoming pregnant. There are numerous causes of infertility in both men and women. Over a third of infertility cases are caused by a man's sperm production or delivery problem. 
Male hormonal health is a hormonal test that provides a focused overview of male hormonal balance. The male hormonal health test evaluates the dynamics of sex steroid metabolism that can profoundly affect a man's health throughout his life using a single serum sample.
In men, the hormone test includes determining the levels of LH (luteinizing hormone), FSH (follicle-stimulating hormone), SHBG (sex hormone-binding globulin), and, most importantly, testosterone, which is the primary male hormone.
Symptoms of hormone imbalance in men
Depression

Erectile dysfunction

Fatigue

Hair loss

Loss of muscle mass

Low sex drive

Memory loss

Weight gain

Cognitive decline
Causes of hormone imbalance in men
Sperm Disorders

Varicoceles

Retrograde Ejaculation

Immunologic Infertility

Obstruction

Hormones

Medication
Types of male hormonal imbalance
Andropause
This type of male hormonal imbalance, referred to as male menopause, is the most prevalent.
Adrenal fatigue
An extended period of stress may cause your adrenal glands to produce less cortisol, a stress hormone.
Hypothyroidism
When the thyroid gland becomes underactive, this condition develops.
Hyperthyroidism
An overactive thyroid gland brings on this condition.
Diagnosis of male infertility for male fertility treatment 
The fertility specialist and fertility doctors in Hyderabad at Ziva Fertilityy clinic will ask you a few questions about your current symptoms, your medical history, perform a physical exam, and a few required medical diagnostic procedures for understanding your fertility problems, and suggest your best treatment options for infertility. 
Another male infertility testing may include:
Sperm count (semen analysis)
On different days, at least two semen samples are collected. Your doctor will examine numerous things in the sperm and semen. These factors include how much semen you produce, its uniformity, and its acidity.
Your doctor may use blood tests to check hormone levels and rule out other issues.
Your doctor performs these tests to identify the root cause of sperm defects or other issues with the male reproductive system. For instance, your testicles, blood vessels, and structures inside the scrotum may be examined using imaging tests like an ultrasound.
Your healthcare provider may take a small tissue sample (biopsy) from each testicle if semen analysis reveals that you have few or no sperm. A microscope will be used to examine the selection.
Treating male hormone imbalance
Many tests are available today to identify the underlying cause of male infertility. Hormone testing is one of them; the development of the male reproductive system and, most significantly, the product of sperm depend on the hormone produced by the pituitary gland hypothalamus and testicles.
Male infertility can result from any abnormalities or sex hormone imbalances. The patient will need to provide a blood sample for the hormone test. The patient is not required to meet any other criteria. The blood sample is subjected to several tests to obtain an accurate hormone profile. The doctor assesses the following hormone levels to aid in the identification of male infertility.
FSH-(Follicle-Stimulating Hormone)- The pituitary gland, which is in charge of sperm production in men, creates the follicle-stimulating hormone or FSH.
LH-(Luteinizing hormone)- Additionally, the pituitary gland, essential in male infertility, produces luteinizing hormone or LH. LH boosts testosterone production. Any increase in this hormone's level.
Testosterone- The testicles of a man produce this hormone associated with sex between men. Male characteristics like hair growth, strong bones, and muscles are attributed to testosterone. Although testosterone levels can decline with age, if there is an unusual decline, it can cause male infertility.
FSH and LH levels are elevated in cases of total testicular failure, whereas testosterone levels may be low or average. Hypogonadotropic hypogonadism is indicated by low levels of FSH, LH, and testosterone and a low sperm count.
Sex Hormone Binding Globulin –  
The glycoprotein is known as the Sex Hormone Binding Globulin or SHBG aids in binding two sex hormones. A low level of SHBG can indicate an excess of these hormones in the body. In contrast, an increased level of SHBG indicates less free testosterone or estrogen is biologically active and accessible to the tissues.
Prolactin- The pituitary glands create prolactin. In men, their sexual drive decreases as prolactin levels rise. This may also result in erectile dysfunction, pregnancy problems, and a lack of energy. Additionally, hypogonadotropic hypogonadism may result from hyperprolactinemia.
Preparation for hormone evaluation 
Check with your insurance provider.

Answer the doctor's questions about symptoms, previous medical history, etc.

Answer all questions related to your medical conditions.

To clarify your doubts and questions, ask the doctor a few questions.

Take the treatment eventually.

Follow the do's and don'ts and diet care suggested by the Spark Hospitals specialist.

Blood test

Saliva test

24-urine test
Why choose Ziva fertilityy clinic for hormone evaluation in male infertility in Hyderabad?
Ziva fertilityy clinic is a trusted and leading fertility clinic in Hyderabad that provides the best health care services in the field of reproductive medicine and individualised care and attention for every patient during their journey to parenthood. Ziva fertility clinic offers comprehensive testing for male infertility causes, and Ziva specialises in IVF and IUI. Ziva promises to make your experience worthwhile, convenient, and comfortable.
The Ziva fertilityy clinic in Hyderabad is staffed by a highly specialised and experienced team of medical professionals, including doctors, nurses, coordinators, and counsellors. It is committed to providing patients with effective, high-quality, and timely care.
One of the renowned fertility clinics for men and women in Hyderabad,

Twenty-two years of experience as a fertility expert.

state-of-the-art IVF lab 

Fertility lab with cutting-edge technology

Evidence-based practice

licensed gynecologist with a fellowship in reproductive medicine.

State-of-the-art facility with all services under one roof.

With the best expertise in 3D and 4D ultrasound, we offer advanced 3D and 4D ultrasound.

Two thousand IVF cycles.

World-class health care services

5000+ happy families with healthy babies

The most cutting-edge and ethical fertility treatment currently available.

board-certified specialist 

10,200 ICSI cycles

Patient-centric fertility services

and years of experience in the medical fertility field.

The best IVF and IUI services at an affordable price.

24/7 reachable healthcare and medical centre in Hyderabad.
Cost of the hormone analysis at Ziva fertilityy clinic 
The cost of hormone evaluation in male infertility treatment at Ziva fertilityy clinic depends on the hormone tests, procedures used, the patient's age, health, and the male infertility specialist's recommendations. We offer the most inexpensive IUI, IVF, ICSI, egg donation, and surrogacy treatments in Hyderabad.
For more information about the cost of the hormone evaluation in male infertility at Ziva fertilityy clinic, contact us at 000000000 and book your appointment.
Testimonials 
We are pleased with the services provided by the Ziva fertilityy clinic, which we learned about from a friend. The fertility specialists at Ziva have been courteous and modest enough to acknowledge the circumstances, suggest tests, and start treatment. Soon, we will have positive outcomes. Now, we are very content. Because of the Ziva fertilityy centre,
Hormone evaluation in male infertility at Ziva fertilityy clinic-FAQS
What are the causes of infertility in men?
Smoking, alcohol, chemical foods, infections, varicocele, undescended testis, not treated with timely intervention, previous surgery for hernia or hydrocele, Post Chemo/radiotherapy Drugs, especially psychiatric, blockage in sperm transport.
What hormones cause low sperm?
A pituitary gland that is present in the brain makes these hormones. The condition that lowers LH and FSH levels. Such a pituitary tumour can result in low or no sperm production and low blood testosterone level.
Can I drink water before the hormone test?
Yes, you can drink and eat as usual before the blood test. On the other hand, you won't be allowed to eat or drink anything before the fasting blood test. You might also be instructed to quit smoking before the test.
Is there a second opinion?
Yes, there is a second opinion option. Seeking a second opinion is essential to ensure you have received an early diagnosis and the best possible treatment. A good consultant will value the advice of another professional. It is necessary to provide the doctor with whom you are seeking a second opinion with the specifics of your diagnosis and treatment plan.
How to get in contact with the Ziva fertilityy clinic in Hyderabad?
Reach us at  +91-9100002737 for male and female infertility treatment, IVF, IUI, and ICSI treatments at an affordable price at Ziva fertilityy clinic in Hyderabad. And book your appointment now.
Timings:  Mon to Sat: 9:00 AM – 5:00 PM 
                 Sunday: Consultations only on prior appointment
Chat with Ziva fertilityy clinic's fertility surgeon: click here.
Contact us right now at +91-9100002737
Email now: Info@zivafertility.com
Call now:  +91-9392834024
Follow Ziva fertilityy clinic on Facebook/ Twitter/ Instagram
Subscribe now: YouTube
Address: Ziva fertilityy clinic is located in Hyderabad, a prime location and delivers IVF, IUI, and ICSI treatment for people. We have branches around Hyderabad including Manikonda, Banjara Hills, Kompally, Sanath Nagar, and Langar Houz.
View on Google Maps: https://www.google.com/maps/place/Road+No.+12,+Hyderabad,+Telangana+500034,+India/@17.410097,78.437668,20z/data=!4m6!3m5!1s0x3bcb972455f5b505:0x84bb99a124eab051!8m2!3d17.410097!4d78.4376677!16s%2Fg%2F1tgx51gb?hl=en-GB