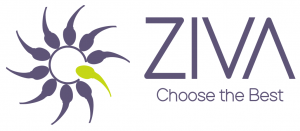 Dr. G. Spurthi Reddy
Obstetrician, Gynaecologist, and Infertility Consultant.
Dr. G. Spurthi Reddy is a renowned Obstetrician, Gynaecologist, and Infertility Consultant. She completed her MBBS from NTR University and pursued MS in Obstetrics and Gynaecology from Rajiv Gandhi university. 
She worked as a Senior Resident in Obstetrics and Gynaecology at GMC, Nizamabad and Gayatri Medical College, Vishakhapatnam for 2 years and gained proficient expertise. During her residency, she gained hands-on experience in performing complex gynaecological surgeries and complicated caesarean sections.
Also, she mastered the course Basic & Advanced Gynaecological Laparoscopy and Endoscopy at FehmiCare Hospital, Hyderabad. She has completed her fellowship in reproductive medicine at Ziva Fertilityy Institute, Hyderabad where she underwent an extensive training programme in advanced infertility. 
She excels at handling cases that involve low ovarian reserve, recurrent miscarriages, and recurrent implantation failures.
She is a Menopause practitioner. She holds a degree in CIMP from the Indian Menopause Society.
She is a member of FOGSI, IAGE, IMA, ISAR, and IMS.