Dr. Gayathri Reddy Patlolla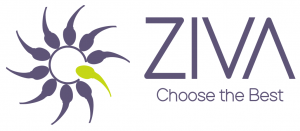 Dr. Gayathri Reddy Patlolla, Consultant Gynaecologist & Infertility Specialist at Ziva Fertilityy Centre. Having completed her MBBS from the popular NTR University, Telangana. Later her interest led her to pursue Masters in OBG & Gynec. Her passion for knowledge has led her to pursue and acquire multiple fellowships in the field of Reproductive Medicine and Laparoscopy from reputed institutes to her credit. 
Listing a few :
ICOG Fellowship in Reproductive Medicine (from renowned Nadkarni's Institute, Surat)

Fellowship in Reproductive Medicine (from Craft Hospital, a premier FNB institute in Kerala)

Diploma in Basic & Advanced Reproductive Medicine & Embryology

 ( from prestigious Kiel University, Germany)

FOGSI Fellowship in Gynaec Endoscopy (Ahmedabad)

Fellowship in Basic & Advanced Laparoscopy & Hysteroscopy (Gujarat)
Prior to Ziva Fertilityy, she has worked in Oasis Infertility as an Infertility specialist. She is patient-centric and her way of approach towards her patients is always patient-friendly and empathetic. She offers every couple an individualized treatment plan tailored as per the requirement from a range of options available. 
She is passionate about women's health and always updates her knowledge constantly and practices evidence-based medicine which enhances the success rate of fertility cases significantly. 
She provides a comprehensive range of services for infertility and is also known for her personalized attention to patient problems. She is dedicated to every aspect taking place during the treatment and maintains transparency about the progress of treatment and problems keeping in mind patients emotional status and economical constraints. 
Her treatment modalities range from Basic Infertility Workup to Surrogacy for an infertile couple: 
Follicular Monitoring

Pelvic Scan

Natural trying cycles

Intrauterine Insemination(IUI)

In Vitro Fertilisation(IVF)

Intracytoplasmic Sperm Injection (ICSI)

IVF-ICSI

Sperm Donor Program

Egg Donor Program

Endometrial Receptivity Array(ERA)

Preimplantation Genetic Diagnosis(PGD)

Egg Freezing

Embryo Freezing etc
She is an expert and experienced in handling patients with Recurrent IVF Failures, Thin Endometrium, Poor Egg Reserve, Low AMH, Multiple Miscarriages, pregnancy problems in people of age above 35 years, PCOS, Tubal Infertility and Endometriosis.
Her passionate and dedicated efforts towards each patients fertility journey make her a natural choice for infertile couples seeking the joy and happiness of having a baby.