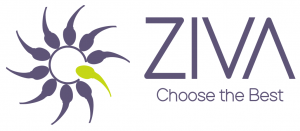 Fellowship in Reproductive Medicine (UKSH, Germany) and Fellowship in Infertility (IMA)
Dr. Shravani Pulluri, Gynaecologist and Infertility specialist at Ziva Fertilityy Clinic, Hyderabad. She is an expert in the field of reproductive medicine and performing IVF with a high success rate. She completed her MBBS and post-graduation from the prestigious Rajiv Gandhi University of Health Sciences, Bangalore.
With her dedication towards women's health and wellbeing, she became one of the best fertility specialists in Hyderabad. She has received Dr.A P J Abdul Kalaam Memorial Excellence Award in 2020 for her best and dedicated services to the medical field.
She has presented many posters at All India Congress of Obstetrics and Gynaecology(AICOG). She has also done her fellowship in infertility from IMA. During this period she has been trained in various Assisted Reproductive Technology (ART) procedures like Ovulation Induction, IntraUterine Insemination
(IUI), In vitro Fertilisation (IVF), Intracytoplasmic Sperm Injection(ICSI), Ovum Pick Up (OPU) and Embryo Transfer (ET). She has immense experience in handling unexplained infertility who helped hundreds of couple 
Memberships
She is one of the registered members of the Karnataka Medical Council

A member of Telangana Medical Council

Permanent member of the Indian Medical Association (IMA). 

She is also a permanent member of the Indian Fertility Society(IFS)
During her senior residency at Nagarkurnool district hospital and Niloufer hospital, she learned to manage several types of acute and chronic surgical, medical, obstetrical and gynaecological patients. 
She is keen on practising advanced trends in ART and minimal stimulation. She always updates her knowledge with latest developments and trends in Infertility to provide effective treatment to her patients. She is very compassionate about offering her patient a good and successful treatment.