Dr. Vijaya Madhuri Surasani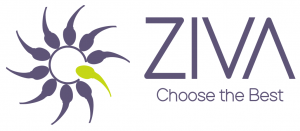 Dr. Vijaya Madhuri Surasani is a Reproductive Medicine Specialist with adequate exposure to multiple areas of Obstetrics & Gynaecology. She is working as a Consultant Gynaecologist and infertility specialist at Ziva Fertilityy Clinic in Hyderabad. 
Dr.Vijaya Madhuri Surasani completed her MBBS from the renowned Dr Pinnamaneni Siddhartha Medical College, Vijayawada and her passion for women health led her to complete MS  in Obstetrics & Gynaecology from NRI Medical College, Mangalagiri, Andhra Pradesh. She holds ICOG Fellowship in Reproductive Medicine from Swapna Healthcare, Hyderabad, under the most experienced Dr. P. Sreedurga, Fertility Expert in Hyderabad. She has also done her Diploma in ART & Reproductive Medicine from Kiel University, Germany.
In a very short time she became an expert in counselling, diagnosing, and managing infertility problems in couples. She is well versed in Ovulation Induction protocols, individualisation, cycle monitoring, IUI, Oocyte pickup and Embryo Transfer techniques.
Prior to her association with Ziva Fertilityy, she has immense experience working as Obg & Gynec and Fertility in Fernandez Hospital, Bhaskar Medical College and the famous KIMS Fertility Center, Secunderabad.