Good news !!! Good news !!! Male Fertility can be enhanced with simple lifestyle changes and adopting healthy habits. When a couple is trying for a baby, it is natural to think about one's fertility. For example, the sperm count increases in 3 months just by giving up smoking. Let us see the best ways to enhance male fertility.
Diet rich in Antioxidants
Antioxidants are not just good for cancer and heart disease, but they also help increase male fertility. Chances of conception also improved when men took additional antioxidants. Below is a comprehensive list of foods you should consider in your daily diet.
Folic acid –

Lentils and pulses such as red lentils (masoor), pigeon peas(arhar/toor), green gram (hara mung) and black lentils (urad)

leafy green vegetables, fruits

Lycopene –

Fresh tomatoes

, apricots, pink grapefruit, and watermelon

Selenium –

Fish, shellfish , red meat, grains, eggs, chicken, liver, and garlic

Vitamin C – Fruits and vegetables, red peppers, kiwi, oranges, and grapefruit

Vitamin E – Nuts, seeds, oils, and leafy greens

Zinc –

Almonds, Cashewnuts, Sesame Seeds, Peanuts and Walnuts
If you cannot include them in your diet, you might want to ask your doctor if it's a good idea to take a supplement. If they recommend a supplement, use it.
Frequent sex is the key
To conceive, you need to have sex around the time of ovulation, but having frequent engagement in sex also boosts your fertility. A 2017 review of studies published in the International Journal of Women's Health and Reproduction Sciences found that sperm motility and morphology suggest that healthy abstinence between 3 and 8 days is good for male fertility. So the recommendation is to have sex at least twice a week, not only around ovulation.
No No to Smoking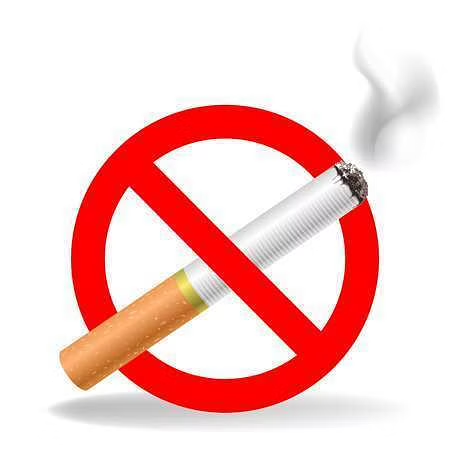 If you are looking for another reason to give up smoking, then know that it affects your fertility. Smoking especially affects the semen quality and sperm health, including decreased sperm counts, decreased sperm motility, and sperm shape. If you are undergoing fertility treatments, you have to quit smoking. In IVF with ICSI treatment, smoking has been found to negatively affect success rates. Smoking affects the female partner, too, since when women are exposed to secondhand smoke, they have lower IVF success rates and possibly increased risks of pregnancy loss.
Limited alcohol consumption !!!
Social drinking might be OK, but excessive drinking harms your fertility. So not just cutting back, stopping it would be the best. Excess alcohol consumption affects your sperm counts and shape of the sperm and reduces sperm motility.
Avoiding Toxic Chemicals in the Workplace
Farmers, painters, metalworkers and welders and those working with hazardous chemicals have been found to have a higher chance of infertility and lower sperm counts. This is because prolonged exposure to these chemicals damages the sperm. In addition, those working in industries exposed to high temperatures could experience overheating, which can lower sperm counts.
Take all the necessary steps you can take to stay safe. Also, before accepting the job, know about the safety measures that the employer takes.
Be cool both in your mind and body.
Do you know that heat from a laptop impacts your fertility? Switch over your laptop to a desktop or at least place it on a table. The male reproductive organs are external to the body, and they should be at temperatures lower than 98.6 degrees F. so
Avoid Hot Tubs/ saunas

Do not wear tight-fitting pants. Let your body breathe freely.

Avoid Car Seat Heaters

Put Laptops on a Table or Desk

Wear Breathable Bottoms

Aim for a Healthy Weight
Irregular weight may harm male fertility.
One should maintain an ideal weight as per BMI. Both underweight and overweight are not optimal for fertility. Improper weight upsets the body's balance of hormones, which can lead to lower sperm count.
Get accurate medical treatment for Underlying Medical Conditions.
Be honest with your fertility doctor about your existing health.
Diabetes, hypertension, thyroid, anxiety, depression etc., affect fertility. Untreated diabetes causes retrograde ejaculation. Many diabetics are unaware of it.
Infection to the male reproductive system or urinary tract leads to infertility in men. Sexually transmitted infections (STIs) reduce sperm motility. If you have trouble conceiving, get tested for STI since some have no other symptoms other than infertility. Anaemia, celiac disease, Crohn's disease, and Cushing's syndrome also can lead to infertility. Regular checkup is the key in case of any difficulty with pregnancy.
The key to good male fertility is a healthy lifestyle, healthy sexual habits and regular checkups. We at ZIVA fertility center offer in detail consultation for anyone. Wishing to know more about how they can improve their fertility. Book your appointment with our fertility specialist at +91-9100002737, +91-9392834024 or visit our website https://zivafertility.com/